Summertime is always a great time to sell your home, but it doesn't mean you forego any attention to the details. You want potential home buyers to feel welcome and to be able to visualize your space as their own. But first and foremost, your home must make an amazing first impression.  Here are some tips to ensure you make a SPLASH when you enter the marketplace.
Make curb appeal top of mind. Summer is a great time to showcase your landscaping, flowers, and outdoor features. Ensure your exterior is well cared for, weeded, plants watered, and your porch inviting.
Highlight your outdoor living space. If you have a patio, deck, pool, or backyard, ensure they are clean and well-maintained. Your outdoor area is a natural extension of your living space, so you don't want to miss highlighting this extra area. Add some cozy elements such as cushions, lanterns, string lights, blankets, flowers and more to make it your own & inviting to your guest.  
Address home repairs before listing your home. Buyers will be more picky in the summer when there is more competition. What that means to sellers is that you need to go through you home with a discerning eye. Room by room, take notes on everything that needs to be fixed and start working at it. If you need larger fixes such as HVAC, roof, plumbing, or electrical, always speak with your real estate agent before making the changes. They often have resources to help you get the job done quicker, at a financially sounder price, to meet your needs. Their partnerships in the market afford them special pricing and preferential treatment in home repairs. They will also ensure you make the necessary improvements or upgrades to sell your home at the optimal price.
Get your windows sparkling clean. Nothing brightens up a home and brings in natural light like clean windows. Give your windows a thorough washing, both inside and out, and let that sunshine in to really show off your home.
Repaint, touch up, and replace. A fresh coat of paint can make a big difference in how your home looks and feels. Choose neutral colors that appeal to most buyers and complement your furniture. Touch up any scuffs or marks on the walls, doors, or trim. Replace any outdated or broken fixtures, hardware, and appliances.
Replace linens. Summer is hot, so you want to make your home feel cool and comfortable. Swap out heavy blankets, curtains, and rugs for lighter fabrics and colors. Use cotton sheets, airy curtains, and natural fibers to create a light, cool, and breezy vibe.
Rearrange furnishings. You want to make your home look spacious and inviting, not cramped and cluttered. Remove any excess furniture or items that take up too much space or block traffic flow. Always try to arrange furniture to showcase the best features of your home and each room. Also, try to create cozy conversational areas within each room.  
Go green. Adding plants and flowers to your home can bring life and color to your space. Choose plants that are easy to care for and don't need too much water or sunlight. Cacti are an excellent option, not only for our area, but maintenance in general!  Another great idea is to use fresh herbs, fruits, and vegetables as décor in your kitchens and dining areas.
At the Sandi Pressley Team, our incredible team works with you hand in hand to ensure your home is ready to debut to the market but will bring in the qualified home buyers you are looking for. Target the buyers looking for your type of home in your neighborhood with the surrounding amenities.
When you're ready to implement your SOLD plan, let us know!
HOT PROPERTY OF THE WEEK!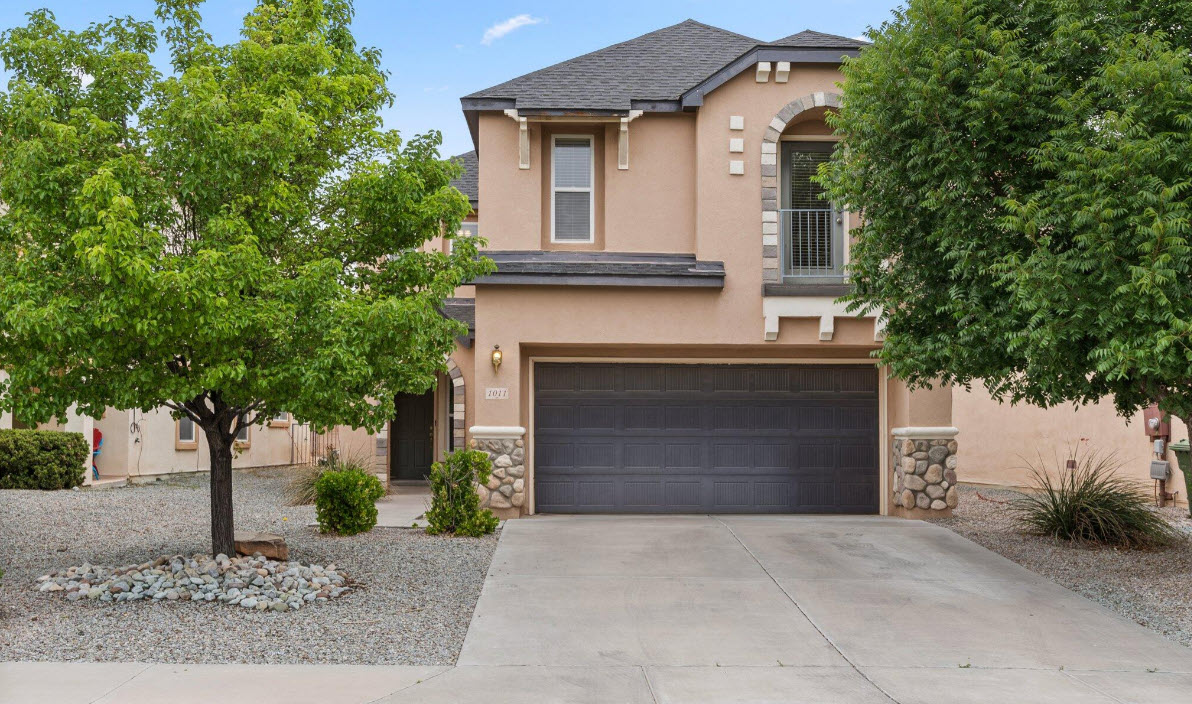 1011 WATERFALL DRIVE NE, RIO RANCHO, NM
Beautiful Move-in Ready Gem! Situated in the heart of the lovely community of Northern Meadows, this four-bedroom home with approximately 2529 square feet has plenty of space for everyone. Featuring Professional Stucco, Exterior Paint, & Interior Paint all NEW in 2023! Multiple living spaces on the main level, ideal for entertaining. A fully equipped kitchen w/island opens to the family room which will be a favorite gathering area. All bedrooms are neatly tucked upstairs on the second floor that includes a bonus/recreation room. Primary suite boasts a spa-like ensuite & private balcony overlooking the backyard with two covered patios to enjoy outdoor living. The finished garage includes a secondary refrigerator. Refrigerated air and so much more. This one is a must-see!
START YOUR DAY INSPIRED WITH THE Sandi Pressley TEAM!