With rates remaining low and prices on the rise, it's a great time to start thinking about buying a home. One of the most important things you can do to prepare is to begin saving for a down payment and/or closing costs. Even if you qualify for a low down FHA or no-down program, you'll still have to bring some money to the closing table.
Here are 6 ways you can start now and have money saved up for those costs when it comes time to buy.
Budget and expenses – Create a monthly budget and stick to it! You should also have start an expense report and record every penny you spend. Not only will you see where you can make adjustments in your spending, but you'll also need to know how much money you have available to spend on that monthly mortgage payment.
Recurring services – Gym memberships and cleaning services can cost hundreds or even thousands each year. If you can do the cleaning, gardening, car maintenance yourself, and pocket the cash, you'll be well on your way to a nice down payment in the bank. That gym membership may be a nice thing to have but if you can cancel it and workout at home or in the park, you'll cushion that account even more.
Treats and convenience foods – That trip to the coffee shop seems insignificant but at $4 – $7 a cup, more with snacks, your daily stop could be costing you over a thousand dollars a year. When you gas up your car, pay at the pump and stay away from convenience store snacks and drinks for additional savings. Your waist and your wallet will appreciate the change.
Eating out – Dinner meals come at a premium price. If you must eat out, try hitting your favorite places during lunch or happy hour. The same great foods often cost less on those menus. You can also skip eating out for lunch the next day by saving your leftovers and taking them with you the next day.
Work more – Consider a part time job on the weekend, selling craft items on Etsy, having a yard sale or even asking the boss for some overtime whenever you can get it. That extra cash adds up fast.
Pay off debt – not only can less debt mean lower interest rates, it can also save you money that you can then put away for that down payment. High interest rate credit cards should be paid off first and then move that payment over to the next highest rate. In time you'll have them paid off or paid down and be saving on monthly interest costs.
These steps might be painful to implement but in the end, when you're standing in your new home and have that pride of ownership, it will all be worth it.
If you're ready to start your home search, contact The Sandi Pressley Team today!
It may feel like you're depriving yourself of the basics that make life comfortable to you but remember, there's a bigger purpose here. You want to be a homeowner and you want an affordable payment. Saving for the down payment or closing costs is a great start to ownership.
If you're ready to start your search, contact The Sandi Pressley Team today.
Have An Awesome Week!
Sandi's Hot Home Listing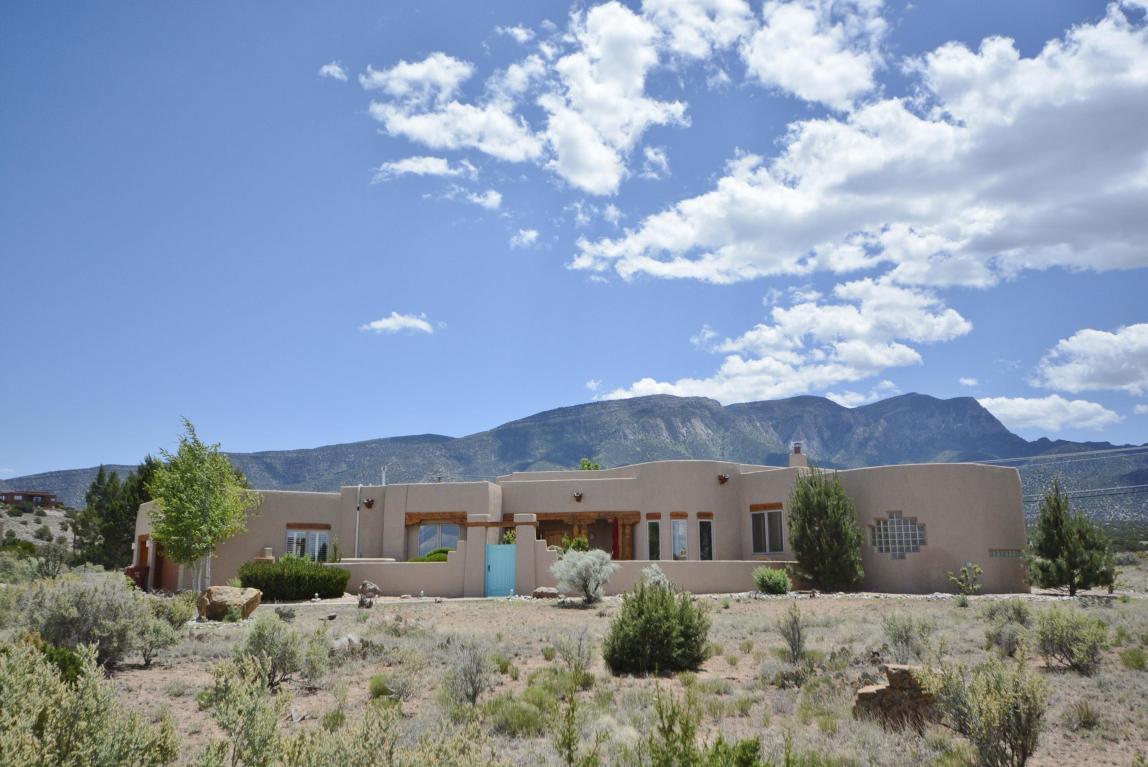 4 Cinco Circle, Placitas
Price: $945,000 Beds: 3 Baths: 3 Square Feet: 2,740
GORGEOUS SINGLE STORY Placitas custom home offers a private 2 acre sanctuary with breathtaking mountain views. This 3 bedroom, 3 bath, 3 car garage, NM Pueblo home showcases spacious floorplan featuring a dramatic entry way into a cozy living space with Kiva fireplace and exposed vigas, T&G ceilings+wooden shutters throughout. Upgraded gourmet kitchen with custom cabinetry, granite countertops with beautiful backsplash accents. Private master suite with stunning Kiva fireplace and lovely Master Bath jetted tub, separate shower and large walk-in closets.
---